Commercial Pool Construction and Renovation Services for Greater Miami
Essig Pools is the preferred commercial swimming pool builder throughout Miami and South Florida, that specializes in the design, construction, renovation, and refinishing of commercial swimming pools.
Our highly-experienced commercial swimming pool consultants and designers will work closely with architects, engineers, general contractors, board members and project's owner, providing ideas and aquatic solutions to all aspects of the design through construction and getting the pool ready to open.
To arrange a free consultation with our commercial team, please call us at 305-949-0000 or fill out our consultation form to request a personalized consultation from an Essig Pools expert.
CommercialSwimming Pool Construction
With nearly four decades of experience in building commercial swimming pools, Essig Pools has designed, engineered, and built pools, spas, and water features throughout South Florida From the smallest condominium pool projects to some of the largest and most well-known projects, and everything in between. There isn't a project our commercial pool contractors can't handle.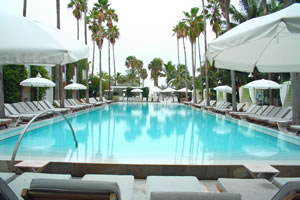 Commercial Pool Refinish
Does the interior finish of your pool or spa look worn, etched or discoloredIf so, we can help.Essig Pools will provide a qualified commercial pool professional to visit your property at no charge, make an assessment of the interior finish and offer recommendations to get your pool back to a beautiful like new condition, and meet code requirements!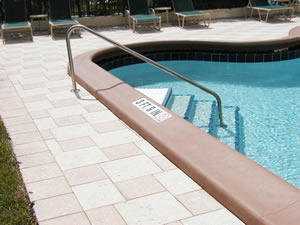 Fountains and Water Features
With water amenities such as entry fountains, lazy rivers, interactive water features, splash pads, spray grounds, water slides and multi-level water play structures; let Essig Pools help bring fun and impactful features to any property.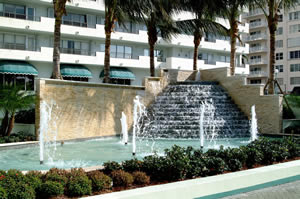 Commercial Pool Renovation Ideas
Modernize your existing pool can be done easier than you think! Let the team of renovation specialists give your pool, spa or complete backyard a gorgeous new look today. We will guide you through the entire process to get from an outdated outdoor living area to a modern pool scape.
Commercial Pool Design, Consulting and Planning Services
One of the key issues for all commercial new or renovation projects, is obtaining comparable, competitive quotations from qualified contractors. Condominiums for example, typically need three quotes, mandatory per Florida condominium laws. Property managers are usually asked to gather quotes from pool contractors, but typically the quotes they receive are not comparable, with many nuances in the work scope they may not be familiar with. The result is the pool owners mistakenly thinking the quotes are all the same, when in fact they are not
Compliance and Regulations
In 2012, major changes in how commercial pools and spas in Florida are regulated occurred, with the Florida Building Code (Building, Chapter 4, Section 454.1) as the primary construction compliance document, and local building departments the primary approval, regulating and enforcement agency for all new pool/spa construction and modifications. The FBC is revised every three years and the newest version is called the FBC Sixth Edition, and goes into effect January 1st, 2018. It will not be revised again until 2021. This newest version has many changes for commercial pools and spas
What People Are Saying About Us
I called a few days ago for a quote on building a pool & the receptionist that spoke to me was so sweet & professional on the phone. I was very pleased with the explanation she gave me. I believe her name was Cari. Very nice young lady. spoke so eloquently over the phone & had a very cheerful attitude. Very good first impression. More companies need to have a receptionist like Cari. I will definitely recommend all my colleagues to Essig!
- Luis Delgado | Google Review
We reached out to several pool contractors and when we met with their salesman Carlos Kaba from Essig Pools we knew we had found the company to build our pool. Everyone we worked with at Essig Pools was very professional and you can tell they care about their clients. The construction process was smooth and everything went as promised. We highly recommend Essig Pools for your pool construction needs!
- Mario Deas | Google Review
It was a great experience, we are very happy with the results.
- Rogelio G | Google Review
The entire team of ESSIG Pools were an absolute pleasure to work with.
- John & Tina Babos | Google Review
Essig always has my back, this is why everyone should do business with Essig pool they have a great support team.
- Juan E | Google Review
The pool is great and we are referring Essig Pools to our friends.
- Frank N | Google Review
Your Dream Pool Awaits
Contact us today for a free quote on your dream backyard!
North Dade:
305-949-0000
South Dade:
305-253-4673
Broward:
954-438-6251
FL License CPC052505
Essig Pools
10111 Business Dr.
Miramar, Fl. 33025