Award-Winning Pool Designer, Builder in South Florida
Essig Pools will help you transform your backyard dream into a reality, even if it needs something more than a pool. Our award-winning pool designers can show you hundreds of photographs of custom swimming pools, spas and water features.
Our Product and Services
At Essig Pools we provide the following products and services:
WELCOME MESSAGE FROM PRESIDENT DAN ESSIG
About Our Company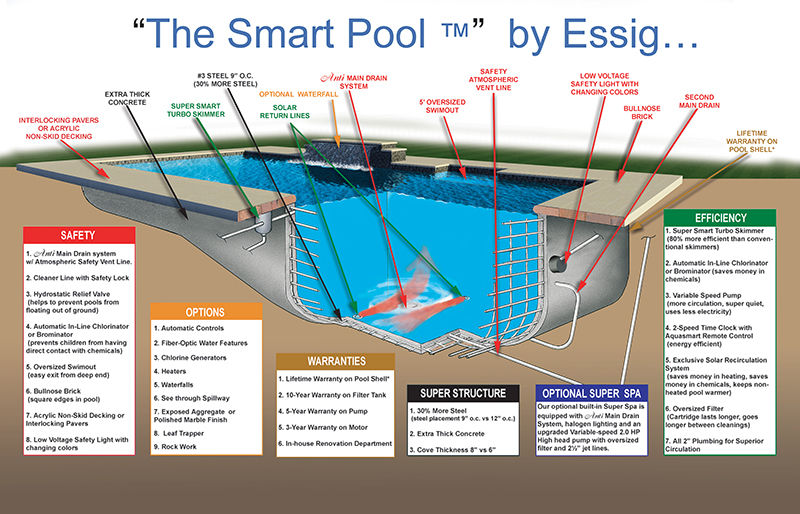 Essig Pools was founded by Dan Essig in 1981. Since then we've delighted more than 5,000 homeowners with beautiful new pools. And every one of those pools was built the way a pool ought to be built, with a lifetime structural warranty.
You see, since the day we first opened our doors, it's been our goal to build a better swimming pool. A pool that we can be proud of. That's why we created the "Smart Pool"
The Smart Pool By Essig includes all the features a great pool should have to be beautiful, safe, and easy to maintain. The Smart Pool has 30% more steel and up to 50% thicker walls than required by South Florida building codes. And it's built with Shotcrete, not Gunite, so it's stronger and harder than your average pool, and guaranteed to never leak.
Our desire to be a leader in the industry is what drove us to join Aquatech, an exclusive society of high-integrity pool builders. Working with other top-notch pool builders from around the country, the Aquatech programs keep us on the cutting edge of pool engineering and design. Less than 1% of the world's pool builders have been approved to join the ranks of the Aquatech Society. We're very proud to be part of the elite Aquatech team.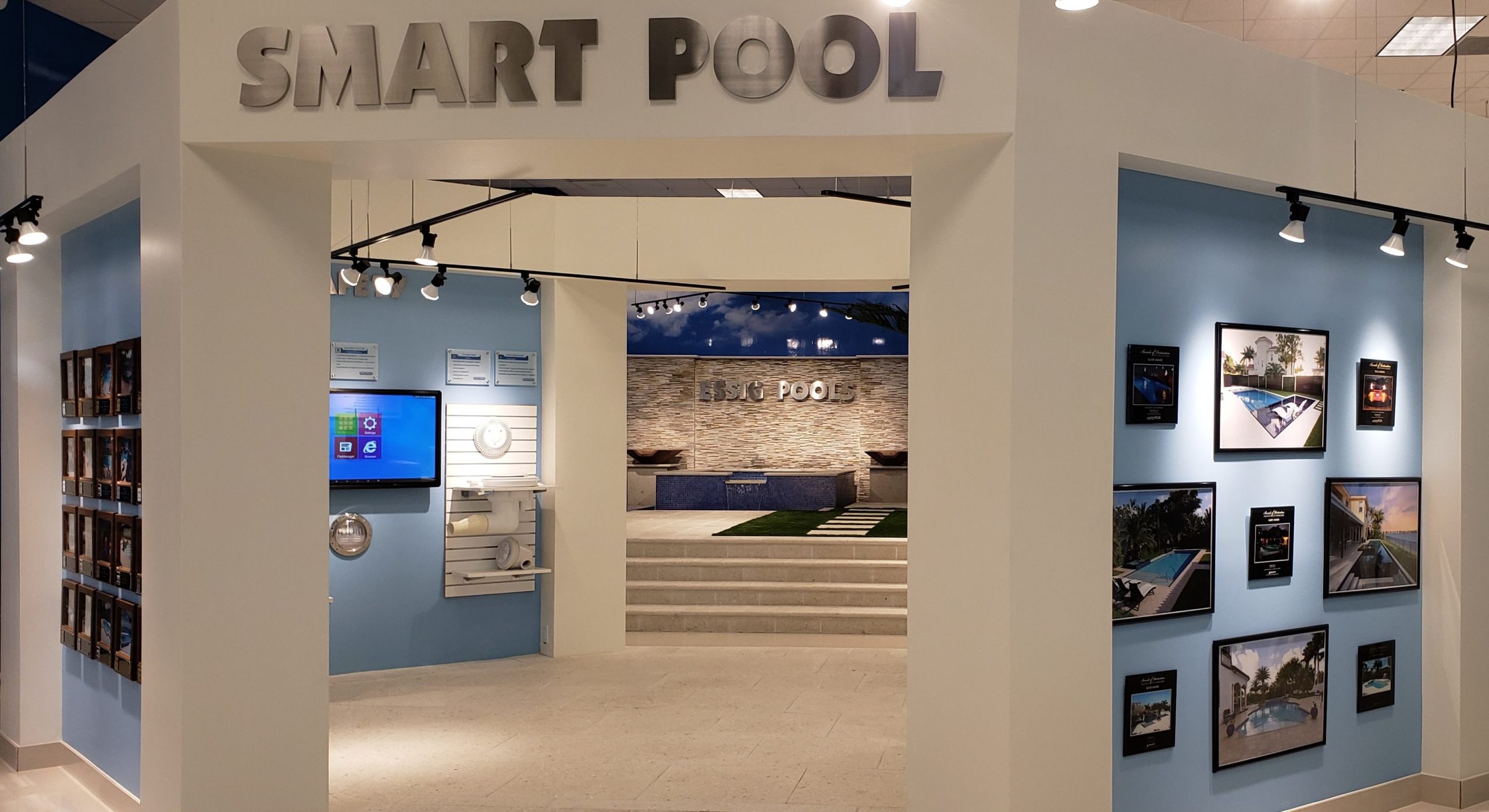 We are accredited by the Better Business Bureau, and members of the Florida Swimming Pool Association, Associated Swimming Pool Industries Group, and United Aqua Group. Our founder Dan Essig has been active with the Associated Swimming Pool Industries and the National Spa and Pool Institute / APSP since 1981, including one year as president of both associations. Dan was chairman of the ASPI ethics committee for six years, and APSP Builder's Council for four years. Dan also taught pool construction at Miami-Dade Community College.
Essig Pools has received more than 200 awards and accolades from industry experts and organizations. We received the exceedingly rare "Aqua 100 Hall Of Fame" award, which means we were chosen as a "Top 100 Builder" by Aqua Magazine for five consecutive years. We've also been selected five times as winner of The Industry Choice Awards for Business Excellence and named one of the Top 50 Builders in the Country for several years.
OUR PEOPLE

Our team of professionals work hard at making backyard dreams come true. Our award-winning pool designers can show you hundreds of photographs of custom swimming pools, spas and water features. Or they can create a virtual dream custom pool design and take a peek at what it could look like in your own backyard.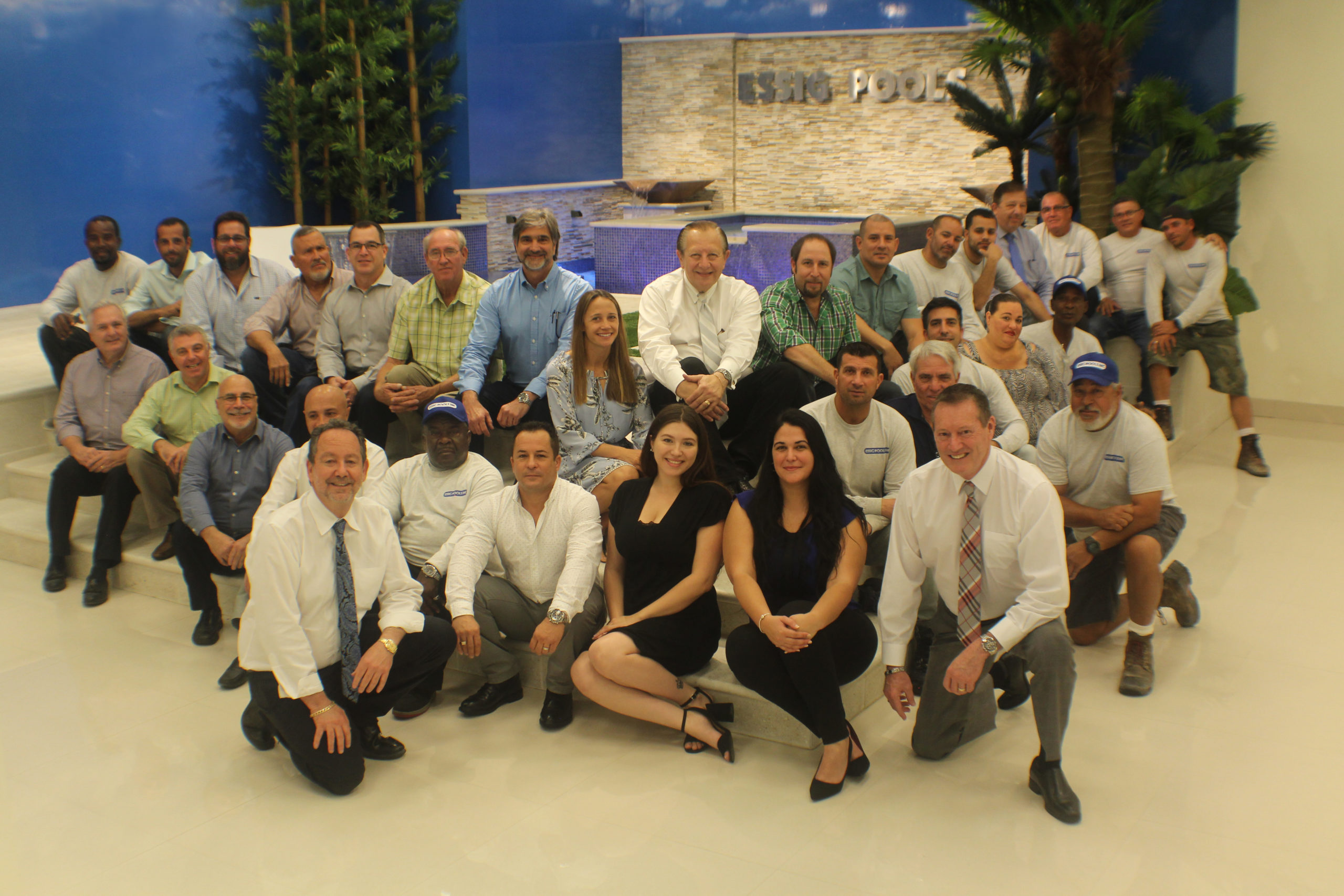 Association and Certifications
Essig Pools is proud to be accredited, certified and active members of the following associations and organizations.
Aquatech Society

Aquatech Society is a collaboration of independent pool builders from across the country who work together to share their knowledge and talents. The Aquatech Society is an invitation-only organization and is one of the most prestigious associations of pool builders. To be a member, pool builders have to consistently meet their high standards for quality construction, business ethics, and impeccable reputations.
Less than 1% of all pool builders in America have been approved to join the ranks of Aquatech builders. Formed in 1962, Aquatech is a group of over 120 pool building professionals, and over 100 retail store operators.
Aquatech has ongoing professional educational programs to develop the skills of each pool builder's in the overall planning process, leadership and customer service. Aquatech is neither a franchise nor a corporate chain. It is the nation's #1 Society of Pool Building Professionals.
United Aqua Group

United Aqua Group is one of the nation's largest organizations dedicated to the professional pool building and retail industry. The group is member-owned and is comprised of individually operated business owners that have been selectively qualified and are committed to upholding the highest standards of integrity, quality and service in the industry. United Aqua Group manages and operates Aquatech brand.
International Awards of Excellence

The Association of Pool & Spa Professionals (APSP) sponsors the highly coveted International Awards of Excellence competition every year. This contest recognizes and rewards installation of pools that showcase the most beautiful and creative work in the industry. Because of the intense and highly qualified competition from around the globe, the International Award of Excellence is the most difficult to win. We are proud to say that Essig Pools has won this award twice.
The competition is open exclusively to APSP member builders, designers, service and retail firms. Many hundreds of entries are submitted each year, representing member firms across the United States and around the world.
What People Are Saying About Us
I called a few days ago for a quote on building a pool & the receptionist that spoke to me was so sweet & professional on the phone. I was very pleased with the explanation she gave me. I believe her name was Cari. Very nice young lady. spoke so eloquently over the phone & had a very cheerful attitude. Very good first impression. More companies need to have a receptionist like Cari. I will definitely recommend all my colleagues to Essig!
- Luis Delgado | Google Review
We reached out to several pool contractors and when we met with their salesman Carlos Kaba from Essig Pools we knew we had found the company to build our pool. Everyone we worked with at Essig Pools was very professional and you can tell they care about their clients. The construction process was smooth and everything went as promised. We highly recommend Essig Pools for your pool construction needs!
- Mario Deas | Google Review
It was a great experience, we are very happy with the results.
- Rogelio G | Google Review
The entire team of ESSIG Pools were an absolute pleasure to work with.
- John & Tina Babos | Google Review
Essig always has my back, this is why everyone should do business with Essig pool they have a great support team.
- Juan E | Google Review
The pool is great and we are referring Essig Pools to our friends.
- Frank N | Google Review
Your Dream Pool Awaits
Contact us today for a free quote on your dream backyard!
North Dade:
305-949-0000
South Dade:
305-253-4673
Broward:
954-438-6251
FL License CPC052505
Essig Pools
10111 Business Dr.
Miramar, Fl. 33025