Award-Winning
Custom Pool Builders
Essig Pools has been synonymous with magnificent, high-quality swimming pools that are built to stand the test of time. Here is what you can expect:
Highest-Quality Workmanship
Long-Term Reliability
Maximized Value
Award-Winning Designs
Energy Efficiency & Cost Savings
Contact us today to discuss your project and get one step closer to living the pool life! >>
Yes, Give Me A Free Quote
Recent Projects Our Customers Love
We'll Help You Dream It, & Build It Flawlessly
Since 1981, the name Essig Pools has been synonymous with magnificent, high-quality swimming pools that are built to stand the test of time. Throughout the years, we have built a reputation based on a commitment to the highest quality workmanship, reliability, and the greatest value. We know that buying or renovating a pool is a big decision for any homeowner. From renovations to new construction, our swimming pool contractors have over 40 years of experience in creating luxurious and inviting outdoor spaces.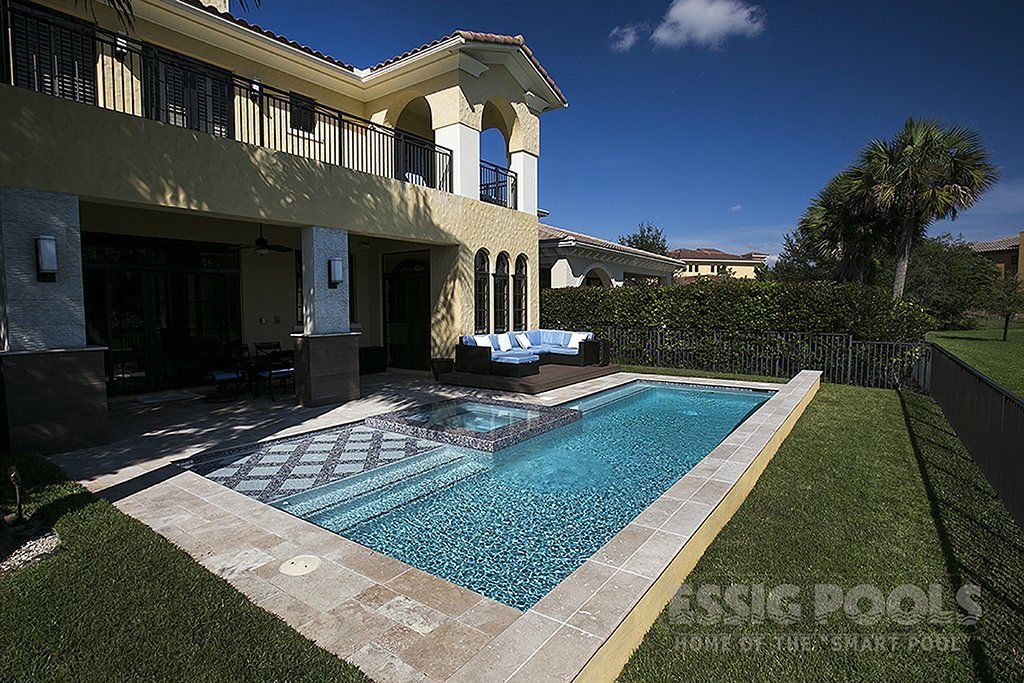 From geometric pools, to freeform pools, to luxury pools, we have extensive experience building one-of-a-kind backyard escapes.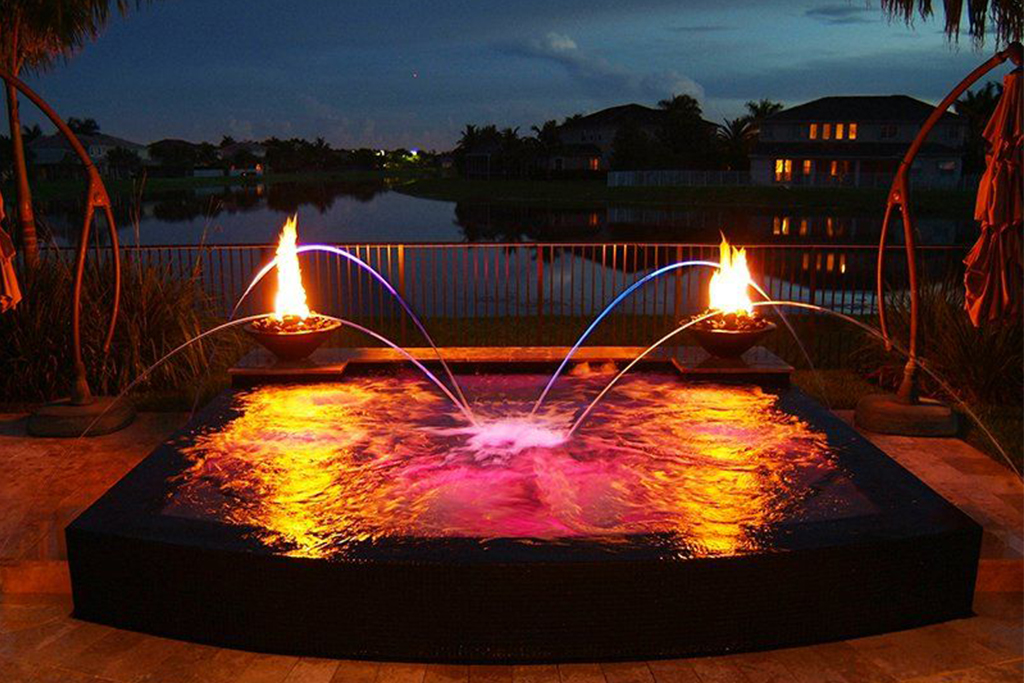 Our award-winning spa designers will help you bring your vision to life so you can sit back and enjoy life.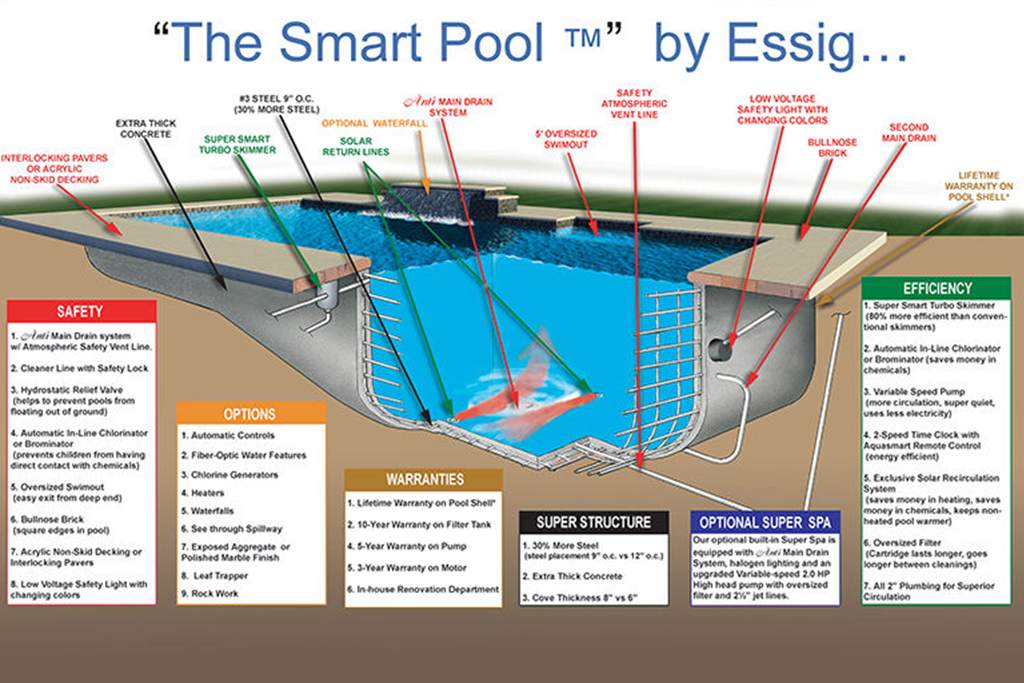 A stronger, high-quality swimming pool with smart features that make it easier to maintain and won't cause trouble down the road.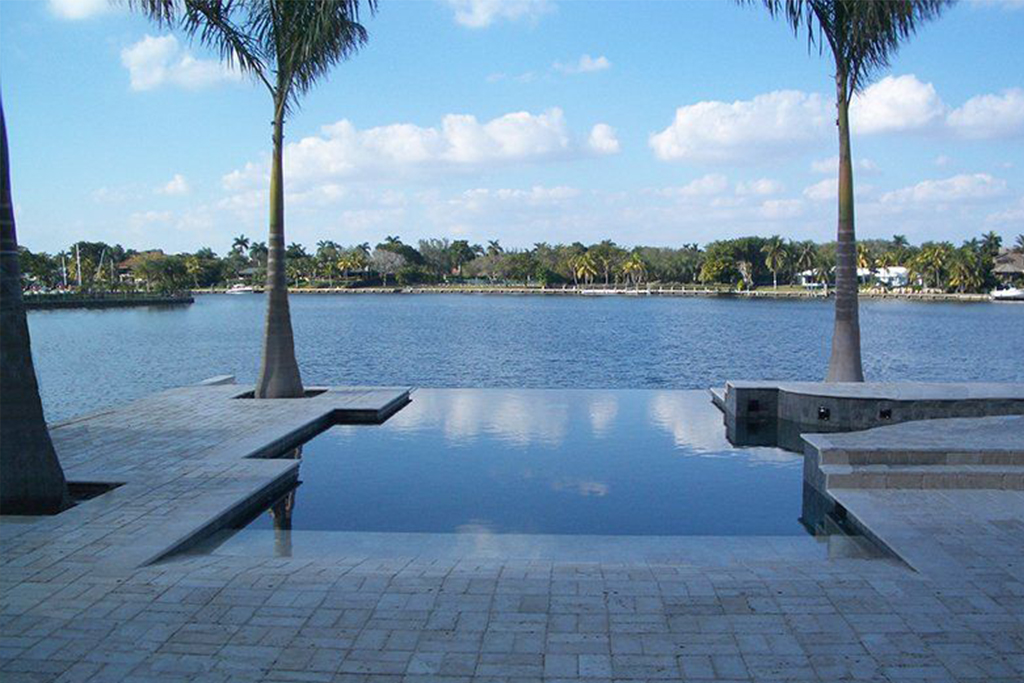 An infinity edge pool produces an illusion where the edge of the pool flows into the water beyond and seems to go on forever; it's a stunning effect!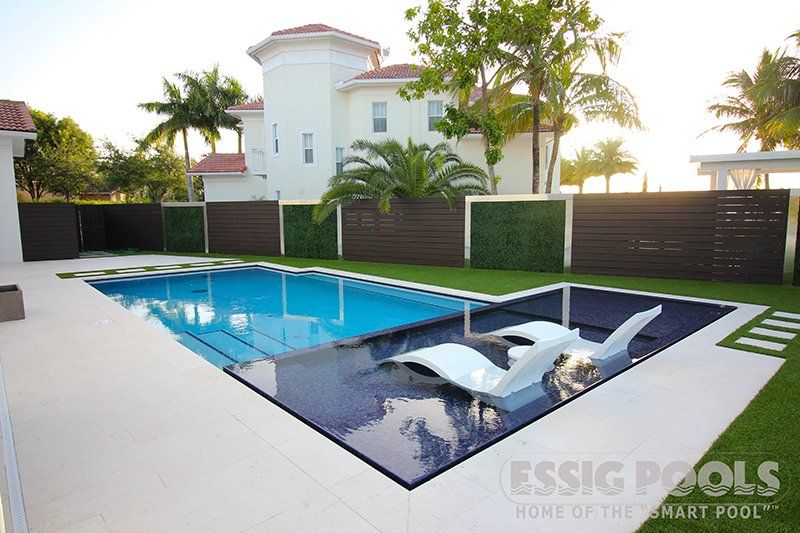 The sleek and modern design of the wet edge pool finish can add a stunning dimension and incredible modern effect to your home in any yard.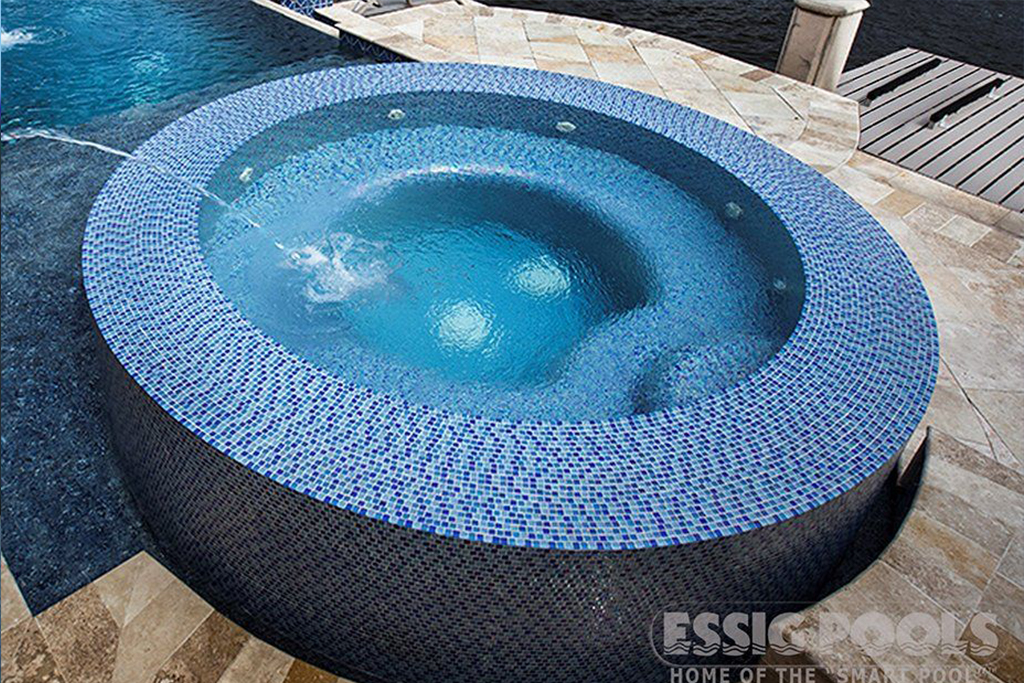 Adding a relaxing spa to your pool is another element you use to enhance your life. You will love soaking in the therapeutic warm water after a long day.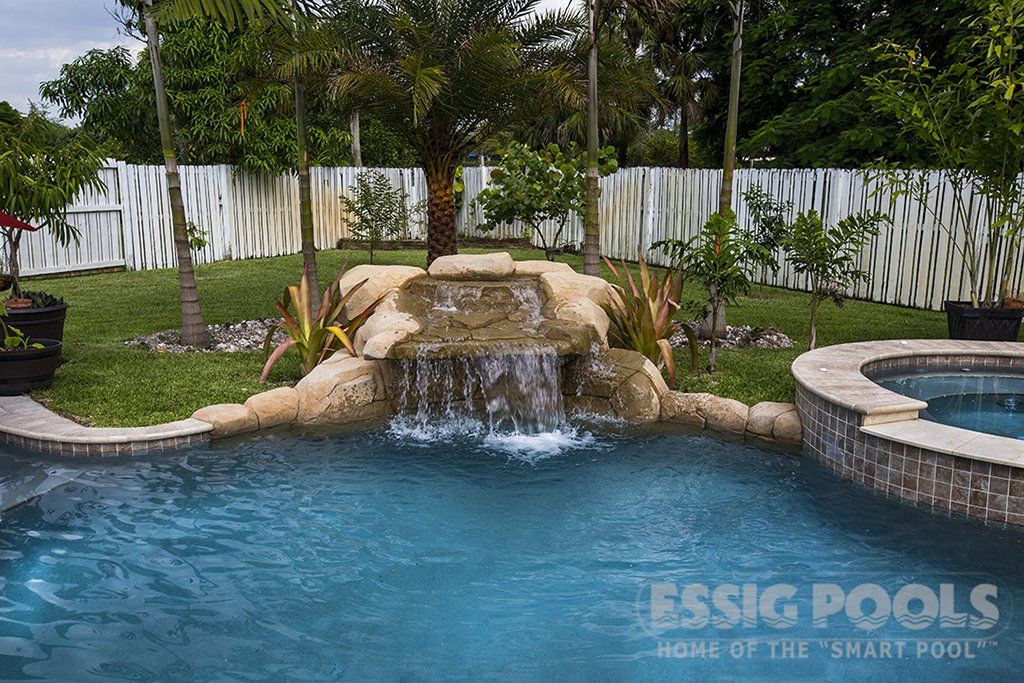 With the right design creativity, a custom pool feature can add a stunning visual focal point that will add beauty and elegance to your pool.  Lots of options!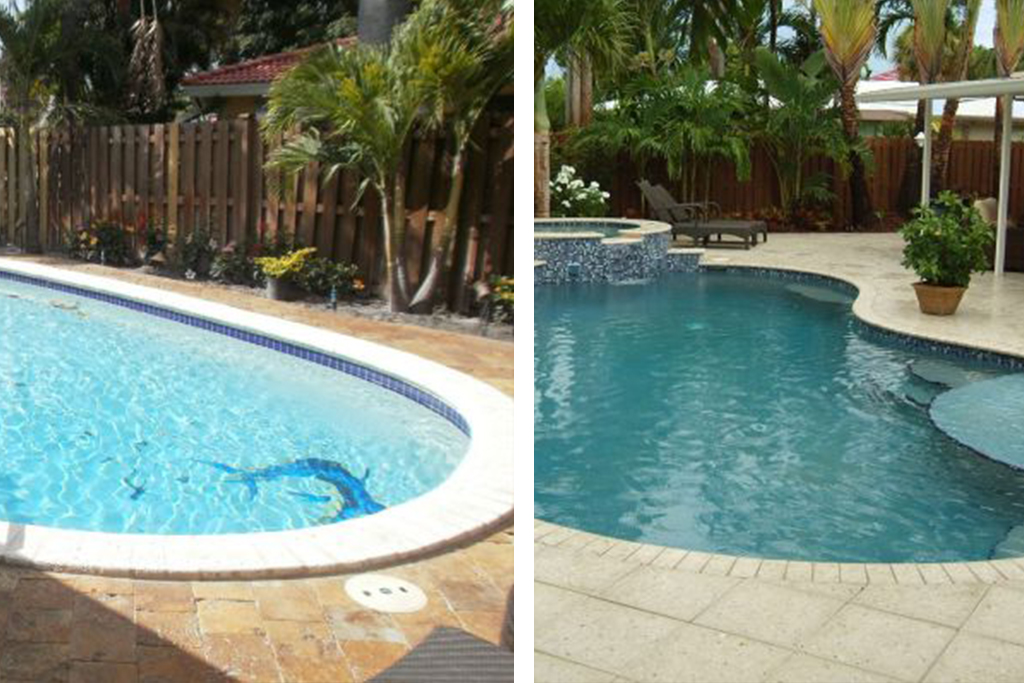 Pool remodeling projects are easier than you think! Let the team of renovation specialists give your pool, spa or complete backyard a gorgeous new look today.
We are the preferred commercial swimming pool builder throughout South Florida, specializing in the design, construction, renovation, and refinishing.
What People Are Saying About Us
I called a few days ago for a quote on building a pool & the receptionist that spoke to me was so sweet & professional on the phone. I was very pleased with the explanation she gave me. I believe her name was Cari. Very nice young lady. spoke so eloquently over the phone & had a very cheerful attitude. Very good first impression. More companies need to have a receptionist like Cari. I will definitely recommend all my colleagues to Essig!
– Luis Delgado | Google Review
We reached out to several pool contractors and when we met with their salesman Carlos Kaba from Essig Pools we knew we had found the company to build our pool. Everyone we worked with at Essig Pools was very professional and you can tell they care about their clients. The construction process was smooth and everything went as promised. We highly recommend Essig Pools for your pool construction needs!
– Mario Deas | Google Review
It was a great experience, we are very happy with the results.
– Rogelio G | Google Review
The entire team of ESSIG Pools were an absolute pleasure to work with.
– John & Tina Babos | Google Review
Essig always has my back, this is why everyone should do business with Essig pool they have a great support team.
– Juan E | Google Review
The pool is great and we are referring Essig Pools to our friends.
– Frank N | Google Review